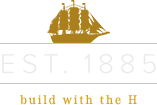 The right flooring adds charm, beauty and value to your home. We stock red oak and white oak, along with a wide selection of prefinished hardwoods and laminates.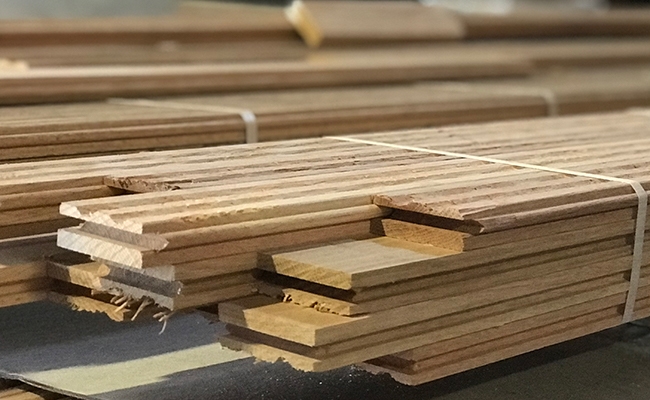 Red Oak
Red oak (also known as black oak) is considered a traditional choice for hardwood floors. It has a pinkish cast and is popular in a natural finish. Slightly lighter than white oak, its strong grain helps hide dents and scratches. It's commonly used in stair treads, banisters and saddles.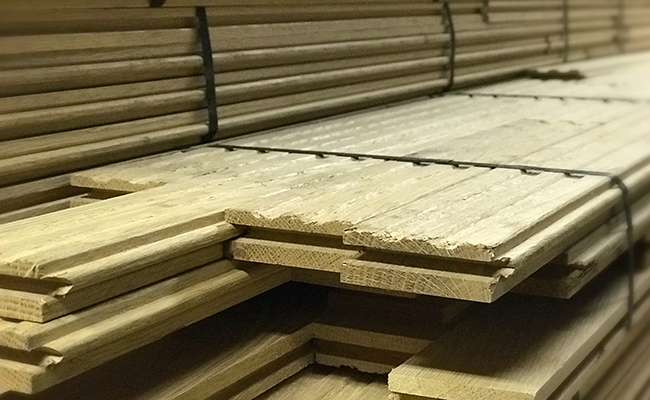 White Oak
White oak is a very hard, heavy wood that grows from deciduous and evergreen trees all over the United States. It is darker, browner and more yellow than red oak. Its closed grain contains more mineral grain, which is impervious to water and gives a contemporary look.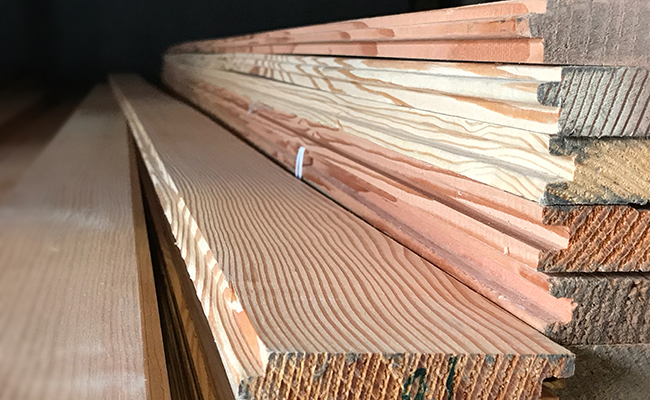 Fir Flooring
Authentic fir V-Groove flooring gives your floors a distinguished look with crisp lines and a beautiful natural wood grain.
● 1x4 C&Btr SFS Doug Fir VG Flooring
● 1x4 C&Btr T&G Doug Fir VG Flooring
● 1x4 C&Btr T&G Doug Fir VG Flooring (Primed)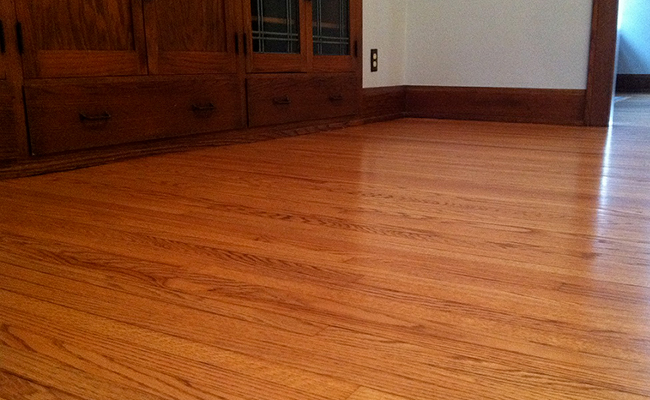 Turman Flooring Prefinished
Turman Hardwood Flooring is located in the Appalachian mountains of Southwestern Virginia, where some of the best hardwoods in the country are grown. Turman's finished and pre-finished strip flooring is manufactured from these trees. In addition to their stock products, red and white oak, maple, hickory and cherry, they offer ash, wormy oak and wormy maple.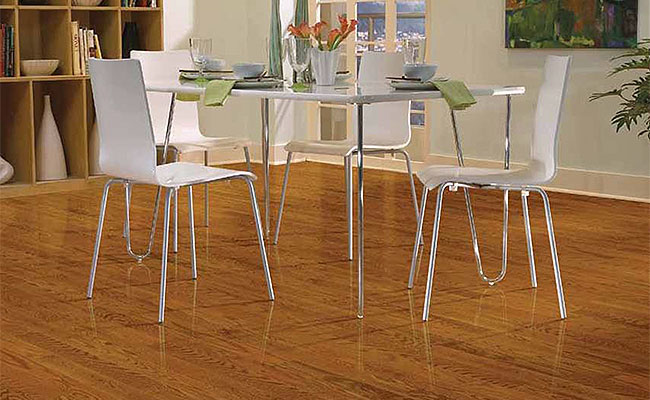 BlueLinx Laminate Flooring
BlueLinx's versatile collection of woodgrain styles are available in beautiful finishes and incredibly realistic replications of natural hardwood materials. They are ideal for most locations within a home or commercial environment – including wet areas such as baths, laundry rooms, kitchens and basements. They are backed by a lifetime residential warranty and a 10-year commercial limited warranty.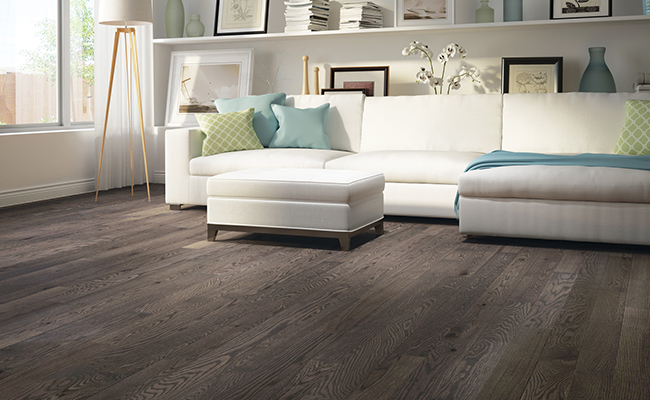 Dubeau Floors
Dubeau has 80 years of know-how in the manufacture of quality hardwood floors. Perfect complements to almost any decor, Dubeau hardwood floors offer you the silky texture and natural beauty of wood grains. Their hardwood flooring is easy to maintain and will last for generations.