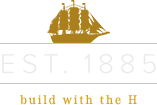 Selecting the right siding for your project involves considering functionality as well as color and texture. Whether you're remodeling or building new construction, we have a variety of siding options to satisfy every style and budget.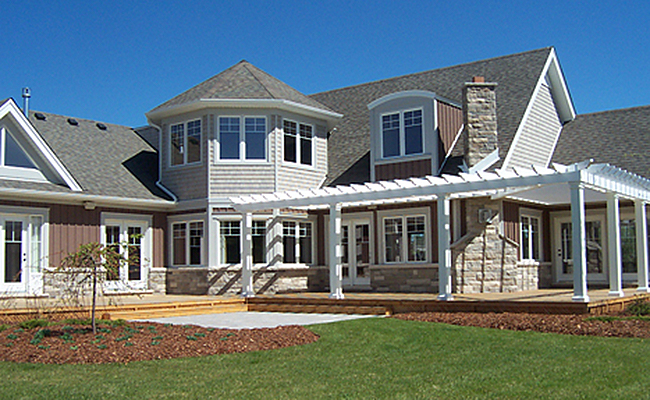 SBC Cedar Shingles
SBC's success is based on product quality and customer satisfaction. From the cedar harvesting to the delivery of finished products, SBC's personnel, service and installations all contribute to the manufacturing of quality products, to which the company is proud to affix its name.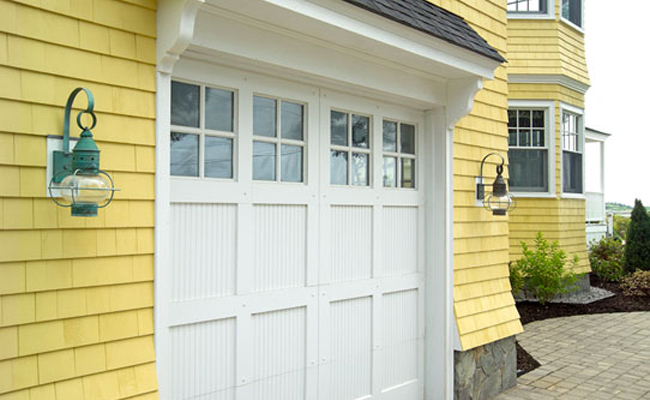 Maibec
Maibec offers Eastern White Cedar shingles in pre-assembled strips, individual shingles, ready-to-install corners, Victorian designs, and wides for dormers and gables. The company also offers genuine wood siding, which is available with a natural high-temperature treatment process for extra strength and durability and in the em+ profile for easy installation and an ultra-clean finish.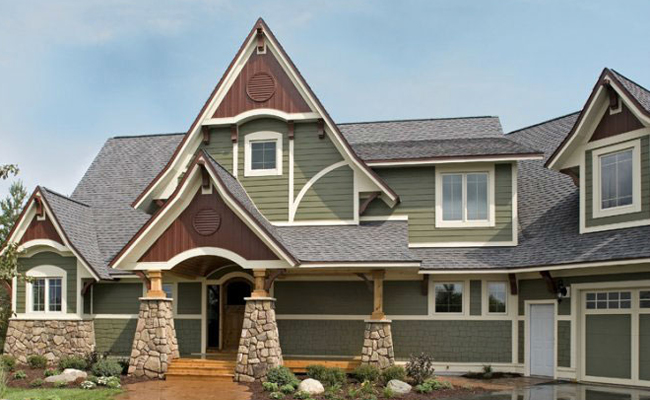 James Hardie
James Hardie is the world leader in fiber cement siding, a material that gives the charm of wood while providing an exceptionally durable, low-maintenance cladding that stands up to all kinds of climates. Products include HardiePlank lap siding, the most popular siding in America, as well as HardieShingle and HardiePanel siding, all available with ColorPlus technology for color accuracy, consistency, and fade-resistance.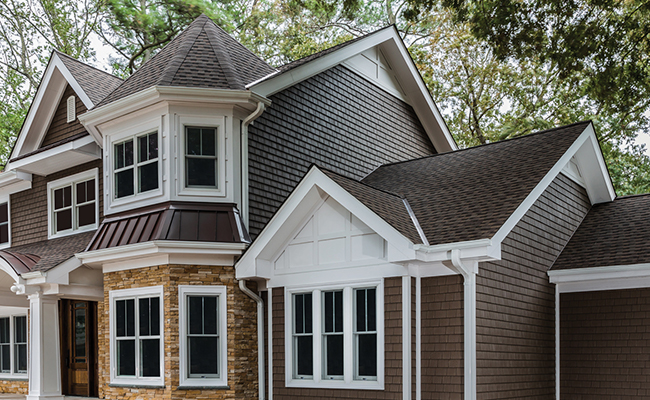 Grayne Composite Shingles
Grayne's composite shingles offer the charm of natural cedar with none of the maintenance. The shingles' graining patterns create natural depth and shadows for a striking appearance. Their sharp, crisp edges and dual offset installation provide the most authentic look possible – from up close and from the curb, and absolute color technology recreates the look of natural cedar.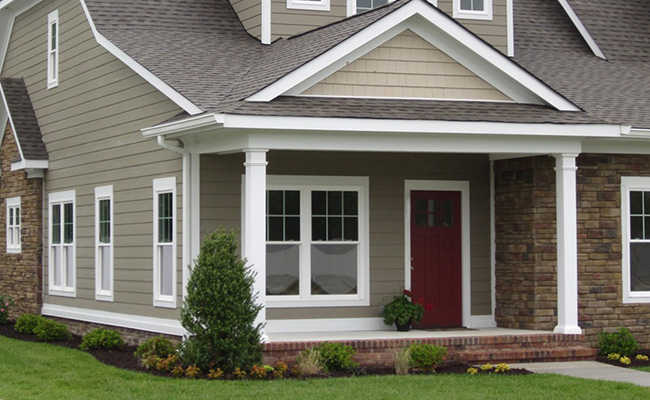 Boral
Boral offers a full line of brick, stone, siding and trim products that can bring beauty and character to your home. With facilities in California and South Carolina, Boral is one of the country's leading stone veneer products, with market-leading positions throughout the U.S. and Canada. We provide a complete range of aesthetically pleasing products that allow you to build something great.
● Boral TruExterior ½" x 6 Bevel Siding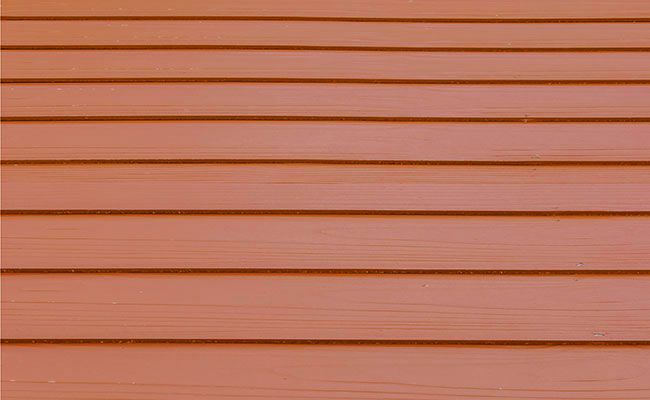 Wood Bevel Siding
Bevel siding, also known as clapboard, is available in different lengths and widths to create different exposures. The narrower exposures have a more traditional look, while wider widths lend more of a contemporary appearance.
● CedarSIDE Cedar Siding ½ x 6 CVG Red Cedar Bevel Siding FJ
● ½ x 6 A & Btr Primed Red Cedar Bevel Siding
● Duravel ½ x 6 Royal Paulownia Clear Bevel Siding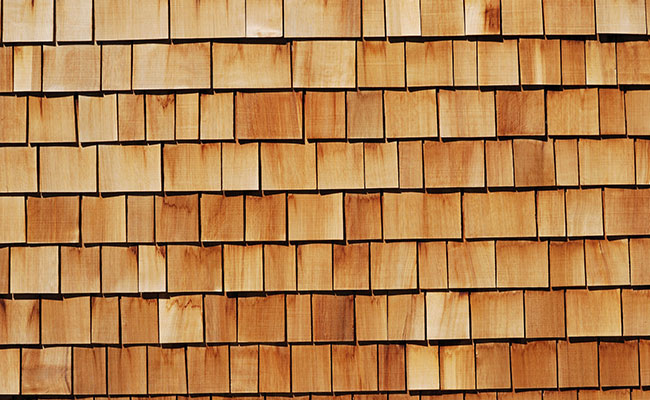 Cedar Shakes & Shingles
Cedar shingles are the most common siding in the northeastern United States. These shingles are cut square with parallel sides, making them easy and fast to install. Taller shingles with wider exposures need to be installed with backer board to ensure weatherproof coverage. Available in:
● #1 Red Cedar Perfections, 18"
● Red Cedar, 18" Premium Tapersawn Shingles
● #1 Cedar Shingles, 18" H 1 R&R Teal Brand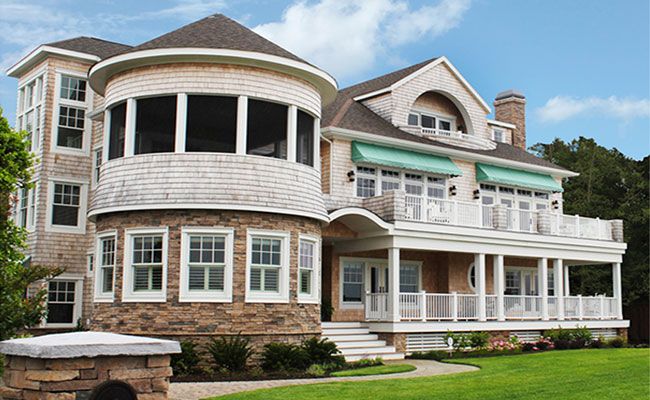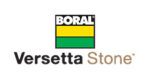 Versetta Stone
The Versetta Stone palette is inspired by colors and textures found around the world. Cast in molds and hand colored with iron oxide pigments, it captures the subtle nuances found in nature. Versetta Stone's highly durable products need no paint, coating or sealers and are backed by a 50-year limited warranty including a one-year transferability.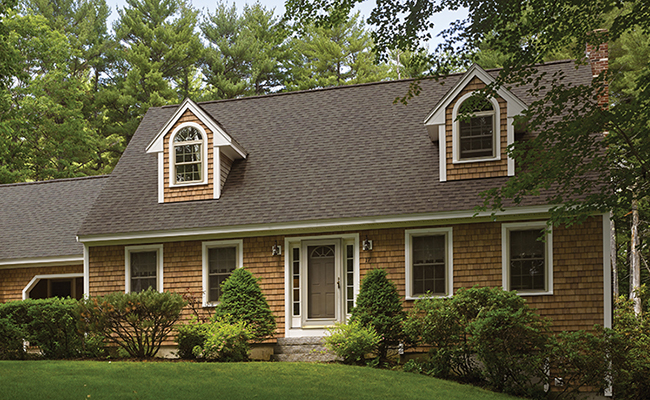 Certainteed Cedar Impressions
Certainteed's Cedar Impressions line allows you to capture the beauty of natural cedar without the ongoing maintenace. Made of injection-molded, durable polymer, Cedar Impression singles not only look like real cedar, they install the same way. They are virtually maintenance free, never need painting, are designed and tested to withstand hurricane-force winds, and come with a lifetime limited warranty.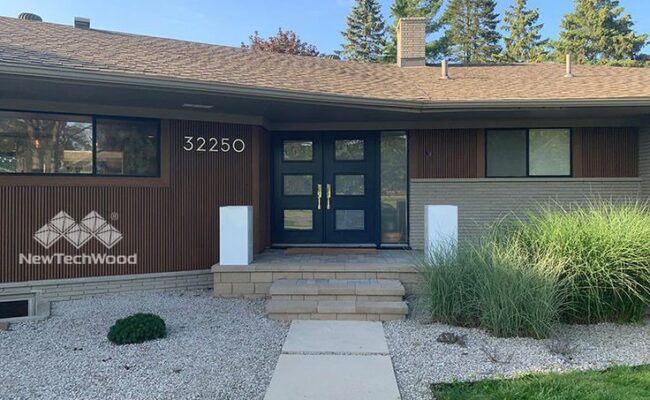 NewTechWood
UltraShield wall cladding is the ultimate solution for exterior walls because it combines the toughness and longevity of a capped wood plastic composite with an engineered design. The shield gives the wall cladding unbeatable colors and textures, with a highly stain & UV resistance, making it long-lasting and ultra-low maintenance.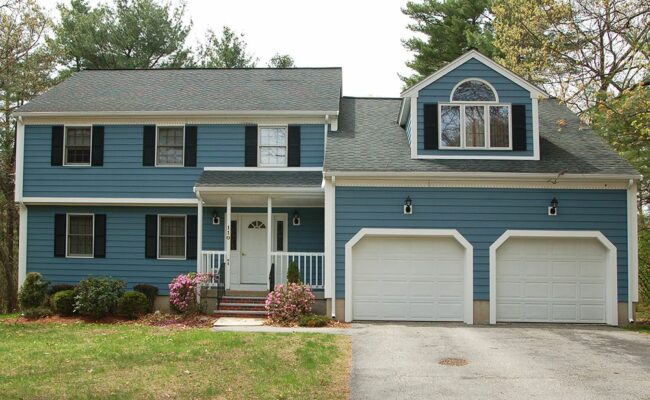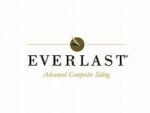 EverLast Siding
It's an entirely new category of siding that's taking the premium siding market by storm. This is because of its remarkable durability in even the harshest climates and no maintenance requirement - apart from an occasional washing.

Unlike other solid siding products, Everlast's unique combination of inorganic minerals, polymer resins, and acrylic colorants produces a thick, solid, and strong siding with unsurpassed durability.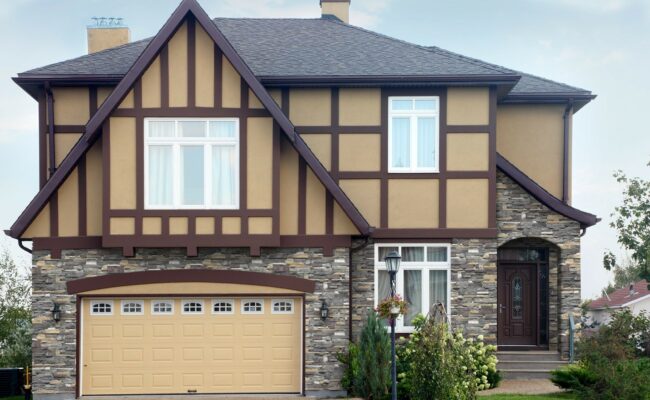 Silvermine Stone
Belterra, by Silvermine Stone, delivers another level of real stone aesthetic and eliminates the perils of water damage in an easy to install mortarless stone siding. With its patented Flashing and Fastening System, Belterra Mortarless Architectural Stone provides the attractive look of real stone at a fraction of the cost.